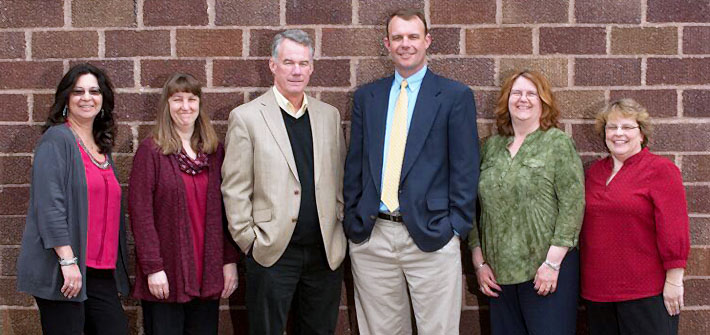 Our Mission Statement
Sluiter Agency, Inc., a service-oriented general insurance agency, promises to deal fairly and honestly with clients, foster productive company partnerships based on mutual respect and integrity, and is dedicated to providing a full line of property, casualty, life insurance and related financial services products to individuals, families and businesses in the central Catskill Region and beyond.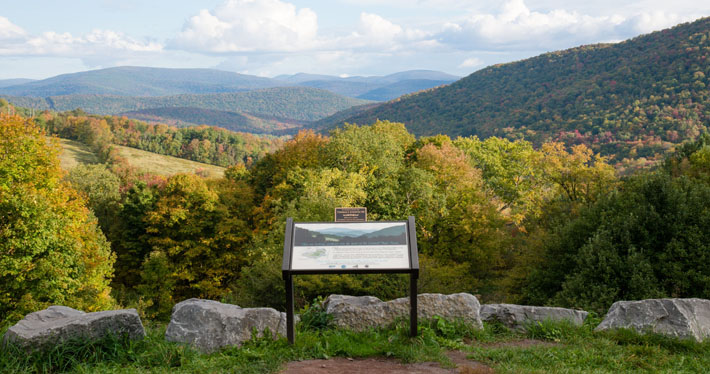 Our Catskill Mountain Location
Sluiter Agency, Inc., is located in rural Delaware County in New York's Catskill Mountains. Just a 2.5-hour drive north from New York City, it is an unspoiled area of woodlands, fields and streams.
It is common to see whitetail deer, black bear, wild turkeys and bald eagles. The region has four distinct seasons with a fall foliage season that is especially beautiful. Margaretville is idyllically situated near the headwaters of the East Branch of the Delaware River on the edge of the Catskill Park. The Catskill Park is a 700,000-acre preserve of private and public land, much of which has been declared "forever wild" by New York State.
The Village of Margaretville is within the New York City watershed where several large reservoirs — including the Pepacton, Ashokan, Cannonsville and Schoharie — supply most of New York City's drinking water. This water source is so pure that it requires no filtration.
Along the Catskill streams, which feed these reservoirs, is where the sport of fly-fishing originated. The region boasts world-renowned trout streams like the Beaverkill, the Esopus Creek and the Willowemoc. Hunting, hiking, biking, golf, skiing and snowmobiling are also popular and there are ample opportunities nearby for all of these pursuits. While dairy farming was once the dominant business in Delaware County, it is being replaced by tourism, recreation, country inns, second homes, farmers' markets and antiquing.
The Catskill Region has long held a mystical fascination in literature (Rip Van Winkle) and through its depiction through artwork (Hudson River School of Painters). Today, the region has evolved, yet it's unchanged in many ways. The Catskills are truly a special place for vacationing, as the choice for a second home or to choose for a full-time residence.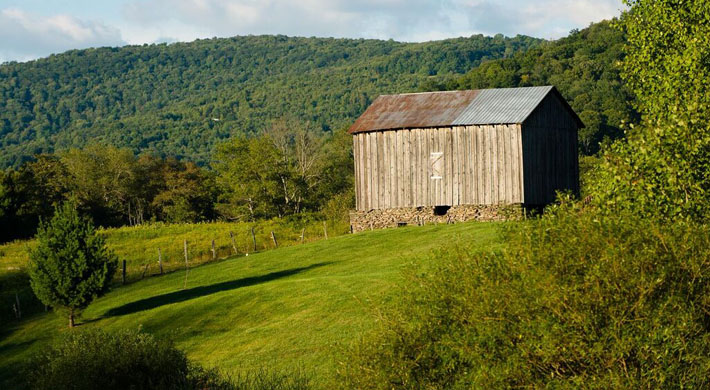 Sluiter Agency, Inc. Has Long Community Ties
Sluiter Agency, Inc., is one of the longest tenured businesses in the local region, with family ownership spanning nearly 70 years.
The company's roots can be traced back more than a century, when the original agency was founded in Margaretville in 1914. The business became Close & Sluiter, Inc. when William Sluiter purchased a 50 percent interest in the company in 1950.
After Mr. Close's retirement in 1968, Bill Sluiter operated the business until 1975 when his eldest son, Doug, joined the firm. In 1984 another son, Peter, began work at the agency. When Bill Sluiter retired in 1986, Doug and Peter formed Sluiter Agency, Inc.
In 1995 Doug's son, Matthew, became part of the team. He acquired a minority interest in the business in 2003. Doug retired in 2014. In 2019 a fourth generation, Matthew's son Ryan, was hired.
Today, in addition to the two owners/producers, the agency employs a service staff of five. Sluiter Agency, Inc. serves the insurance needs of more than 2,200 individuals and families and 300 businesses.
Customer Satisfaction
"Rhonda and I have benefitted from your friendliness, experience, knowledge and service for 33-years. I don't know how buying and maintaining insurance could have been a better experience."

RHONDA & RON AIGEN
New Kingston
"On behalf of the Andes Society for History and Culture I would like to thank the Sluiter Agency for your prompt attention to our recent Hunting Tavern Museum boiler malfunction claim. The cleaning company you recommended has done an amazing job and no one would ever suspect that the entire building had been covered with oily soot. It is comforting to know that our insurance needs are so professionally handled."

JIM ANDREWS, President
Andes Society for History and Culture
"The Sluiter Agency is the MARK Project's 'go to' insurance company. Family owned and operated, they provide the us with one to one customer service and are there to answer our questions at all times. The staff is courteous and professional–this is a community based full service insurance agency."

PEG ELLSWORTH, Executive Director
MARK Project, Arkville